Software-as-a-Service Company reaches national market and showcases new features
DivorceHelp123, a leading Colorado Family Law Software provider, achieved national expansion with the launch of its robust state-specific client experience solutions for Family Law Attorneys for every state across the country.
The software company debuted a new set of Asset Distribution features to broaden its value proposition through property division tools.
DivorceHelp123 and its Family Law Software undergoes national expansion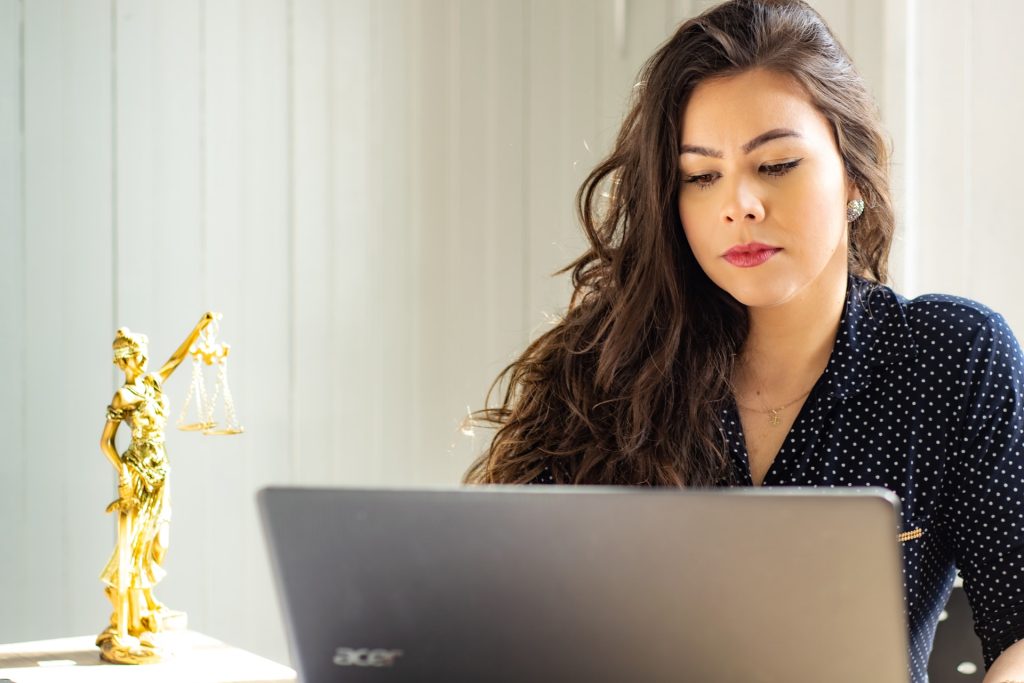 ProVault LLC/Intake123, which recently readopted its former trade name DivorceHelp123, announces its launch of state-specific Family Law software solutions nationwide with plans to help divorce lawyers and other family law professionals across the United States with tools critical to practicing family law and providing easy experiences for their clients.
DivorceHelp123 is a web application used by divorce professionals and their clients to easily collect client information, compare child support and alimony scenarios, and generate state-specific court documents such as financial statements, child support calculations, and asset distribution spreadsheets. Its software reduces the workload placed upon clients during their separation, streamlining the divorce process and decreasing associated resource costs in both time and money.
Since its founding in 2009, DivorceHelp123 has worked with Family Law professionals to bring its easy-to-use platform to their clients, enhancing and simplifying the separation process.
After a decade of providing technology to family law attorneys in their home state of Colorado, the legal tech firm has expanded the scope of its framework to every state in the US. They're currently undergoing development to position themselves as a nationwide player in family law software.
Debra Mignola, founder, and CEO, states: "We're very excited to go national and reach a 50x market size. This has been a goal of ours for years; attorneys have been asking for us to come to their states for years, and we're finally ready to make that a reality.
"Enhancing the operational flexibility and user accessibility of our software is key. Because of the diverse and complex divorce laws across the country, our team has doubled in size to accommodate the required research and development and customer success."
Easy client experiences are key to family law software solutions
Expanding to new markets is a big move for DivorceHelp123. Their national expansion plans to bring robust software solutions to professionals and, most importantly, their clients. Ms. Mignola comments, "I started DivorceHelp123 after going through a divorce and personally experiencing the extremely inefficient, complex, costly, error-prone, and frustrating process of gathering and submitting all my financial information to my law firm… on top of the traumatic life transitions that I was going through."
Thus, her mission from the beginning was to help family lawyers provide an easier experience for their clients.
"Going national means we can have a greater impact on people all over the country who are going through a difficult time. We want to help reduce unnecessary stress from the process", she says.
Bright future expected for legal tech market
"The legal tech market is undergoing a big boost, and yet the family law practice area has been left unattended in specialized digitalization efforts, especially with regards to usability and client experiences", says Mignola. "Practice-area-specific tools allow Family Law professionals to complete the complex requirements—such as state-specific financial disclosures, child support calculations, asset distribution spreadsheets, and specialized decision-making tools that give visibility of parenting time and property division options—that are unique to their practice area. In combination with an integration to a general practice management solution such as Clio, Family Law firms have all their bases covered for a streamlined solution for managing their practice", she adds.
Demand for family law software is on the rise, accelerated by the COVID-19 pandemic.
Revenue for the legal tech market grew steadily from 2019 to 2021, and industry analysis from Statista suggests we're to expect up to a 45% uptick through 2025.
Technology trends point towards accelerated digital growth in the legal landscape, as client behavior veers towards digital solutions. From search engine marketing to customer relationship management solutions, law professionals across the world realize the potential legal tech has for their business.
Additionally, the worldwide health crisis has made many notice the potential technology has to bring people together, not only bridging the temporary gap between professionals and their clients but also enhancing attorney-client relationships.
"We believe in the streamlining of user experience through cloud-based remote tools, which have clearly proven to be enormously useful to simplify client workload and reduce unnecessary contact", says Mignola. "I'm certain more attorneys than ever are realizing the potential that tools like ours can bring to their practices", she adds.
DivorceHelp123 showcases new Asset Distribution features
Likewise, DivorceHelp123 is showcasing their new Asset Distribution application for both Common Law and Community Property states. This new tool joins its repertoire of scenario simulation solutions, along with its child support and alimony calculator.
Asset Distribution allows attorneys and their clients to automatically calculate and compare property division scenarios side-by-side in real-time to give clear visibility:
to clients, of their options for best decision making on what they would like to propose.
and to Court decision-makers, to see clients' and their spouse's proposals side-by-side.
Asset and debt information is entered in the client app, which can then be used dynamically to gauge and compare distribution totals. Asset Distribution and Scenario Comparison reports are downloaded as editable Microsoft Excel files with Excel formulas to give visibility of calculations used for property division and equalization. They are print-ready to present to Court decision-makers.
Assets can be updated to reflect changed balances and appraisals, which are automatically reflected in the Asset Distribution scenarios.
Normally, clients would need to schedule expensive and time-consuming meetings with their lawyers and aides to manually produce each scenario, and law firm staff would need to update values in multiple locations with a high chance of errors and high cost passed along to clients.
"Our goal is to create a user experience that's as hassle-free as possible. People going through the most stressful event of their lives don't need any more complexity and uncertainty in their separation process", explains Mignola.
About ProVault LLC DBA DivorceHelp123
DivorceHelp123 is a software as a service company headquartered in Colorado. Founded in 2009, DivorceHelp123 has served thousands of family attorneys and their clients with collaborative Family Law Software that easily collects clients' financial data and generates state-specific Family Law documents, spousal support, and child support calculations, and reports needed to complete a dissolution of marriage and other family legal matters.