NEW ebook
Your Free Guide to Getting Legal Website Traffic
Learn to leverage your online presence to create, grow, and convert your clientbase.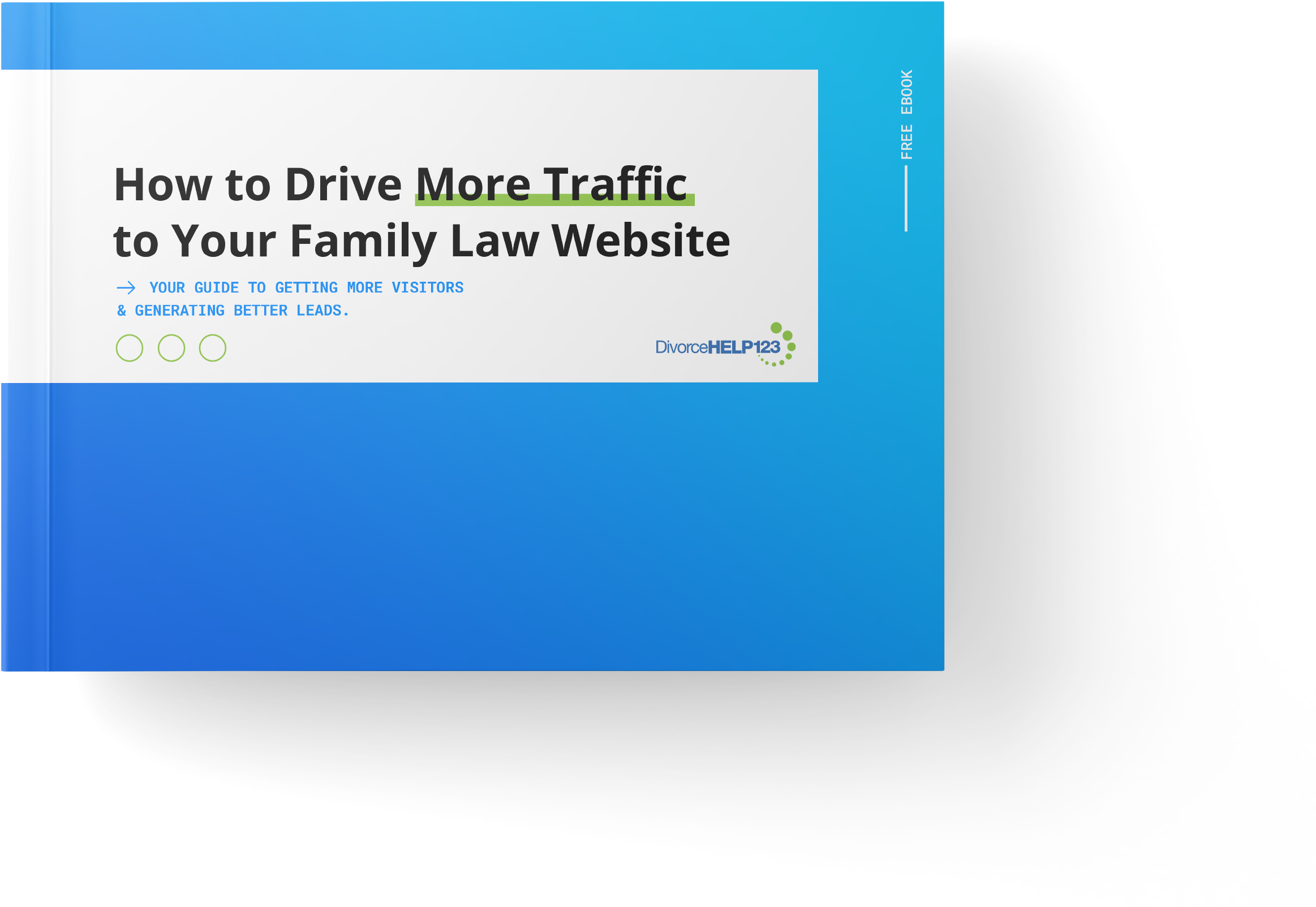 See what's inside
Get the traffic your firm deserves
Methods to drive traffic to your legal website
Funnel quality leads from all over the web to your firm's site.
Basics of a modern Family Law website
Learn about up-to-date website standards and trends.
How to use traffic to generate more leads
Acquire quality prospects and convert them into loyal clients.
Tips for a Family Law legal website
Get bite-sized insight from seasoned industry professionals.
Get a legal website like the pros
Your roadmap to online growth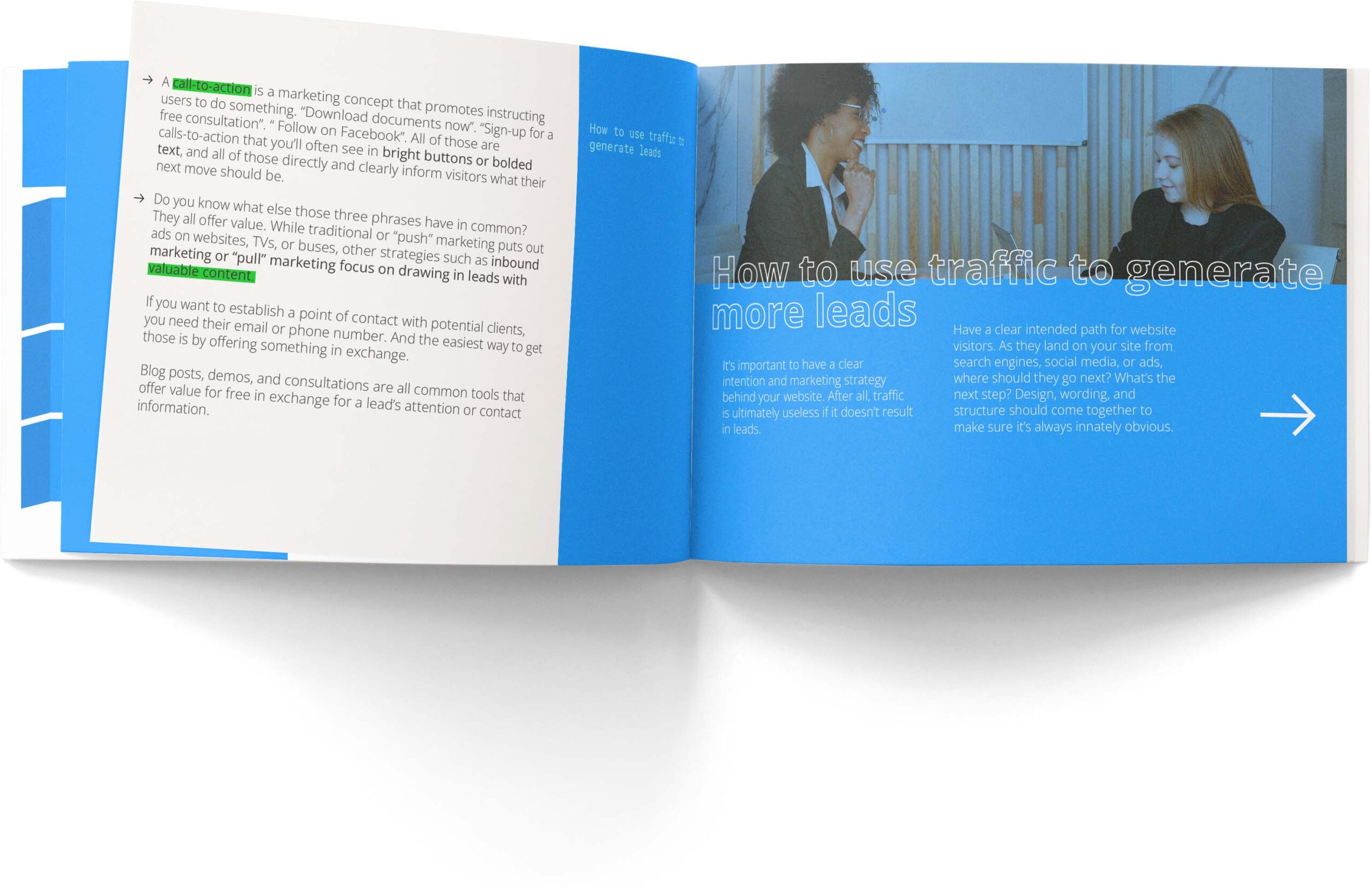 Learn about what the leading firms are doing right. This eBook offers applied marketing advice and best practices that will help grow your Family Law website using proven methods and strategies.
Download this eBook to learn:
✓  How marketing-savvy firms drive website traffic using modern methods.
✓  The most successful approaches to traffic generation.
✓  Key concepts for modern business websites.
✓  5 lead generation strategies to transform visits into prospects.
✓  How to set and springboard toward your firm's online goals.
✓  Practical experience-backed tips to make the most of your online presence.
Supercharge your legal website's potential
Free ebook  ●  Full Access  ●  Beginner-friendly